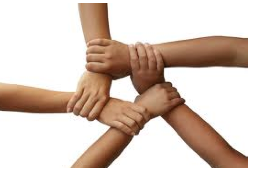 The pandemic is a major test: not just to Migrant Action's capacity to respond in complex 'emergencies'- but Covid-19 also profoundly challenges our organisational 'thinking' and strategic direction. So, how does our organisation effectively meet the current crisis needs whilst building a resilient infrastructure for sustainably responding to emergencies and futures of vulnerable migrants?
Building partnerships and collaboration is central to the organisation's ethos, development and service delivery. Working with a cross section of agencies has been essential in providing crisis assistance to vulnerable migrants who have been disproportionately affected by Covid-19 with most people encountering joblessness, destitution, loneliness & isolation especially for new arrivals, mental instability, insecure immigration status, poverty exacerbated due to having no recourse to public funds etc.
Meeting this complex and wide ranging emergency and long term needs in a continually changing immigration landscape requires a more systemic approach to our collaboration. As a grassroots organisation that is rooted in community mobilising and resilience, Migrant Action is adopting and developing its 'Strengthening hands' partnership model.
We are developing partnerships with small community based organisations often 'invisible' and led by people with lived experience of migration supporting migrants in the community. Through sharing our limited resources (financial, knowledge, expertise, access etc) we empower and enable these organisations to provide crisis assistance to vulnerable migrants that are outside the reach of Migrant Action. Through our Strengthening-hands partners in Leeds and Barnsley, we have enhanced crisis assistance provision for vulnerable migrants.
'Strengthening Hands' is not only an effective Covid-19 response; it represents a significant strategic shift for Migrant Action in terms of our collaboration, capacity and resilience and leadership. Whilst providing immediate and short crisis assistance, the organisation recognises the urgency for systemic and sustainable responses to the complex migration challenges.
We are committed to 'Strengthening-hands' and envision the model partnerships becoming a lived experience-led and grassroots network that will empower leadership in small organisations, enhance service delivery and resilience, enable access to development and growth oriented opportunities, ensure effective emergency crisis response and long term support for vulnerable migrants.
Migrant Action articulates its purpose better through working together and building a strong platform for actualising migrant rights, justice and transformative social change.