Over the last 12 months, our organisation has had a fantastic group of student volunteers who have brought a vast range of skills, passions and energy to the organisation and offered their time for the benefit of the organisation.
Thanks to the volunteers, the organisation has a stronger social media presence and a better communications overall. They have also helped to enhance fundraising and community engagement through crowd fundraising and community outreach. Our research volunteers have generated important knowledge that would inform future service development to address the problem of deskilling amongst migrants.
Overall, our volunteers have raised the profile of Migrant Action and contributed significantly to development and progress of the organisation.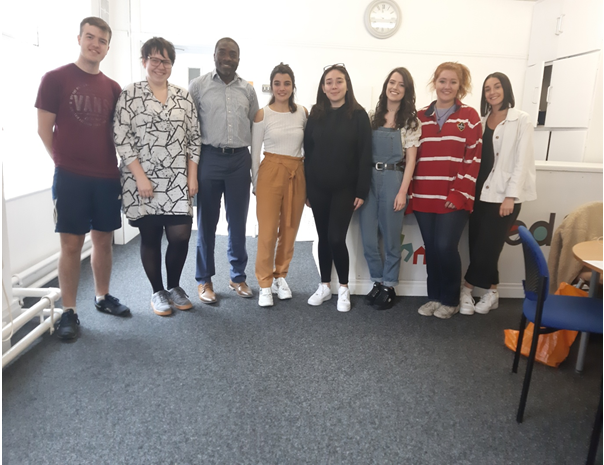 Volunteers speak

Volunteering at Migrant Action was a fun experience that really helped me improve my communication, leadership and event planning skills. I was able to be closely involved in many aspects of the charity from social media to events,  learning a lot about the organisation and issues facing migrants.
Volunteering was also a great way to improve my confidence as I was given autonomy on exciting projects like setting up the organisations university society – I was able to network with others and create events with my team. As a result of being given freedom to implement my own ideas, I have gained skills in events and social media that I can now apply to work life and interview questions. Meeting with like-minded people every week to discuss how we could positively impact the community was so enjoyable and always felt like a  positive break from university life. (Bailey)
We would like to say a big THANK YOU! to Maddie, Megan, Paddy, Bailey, Lina, Rohde, Celeste and Alex and we wish you all the very best for the future.