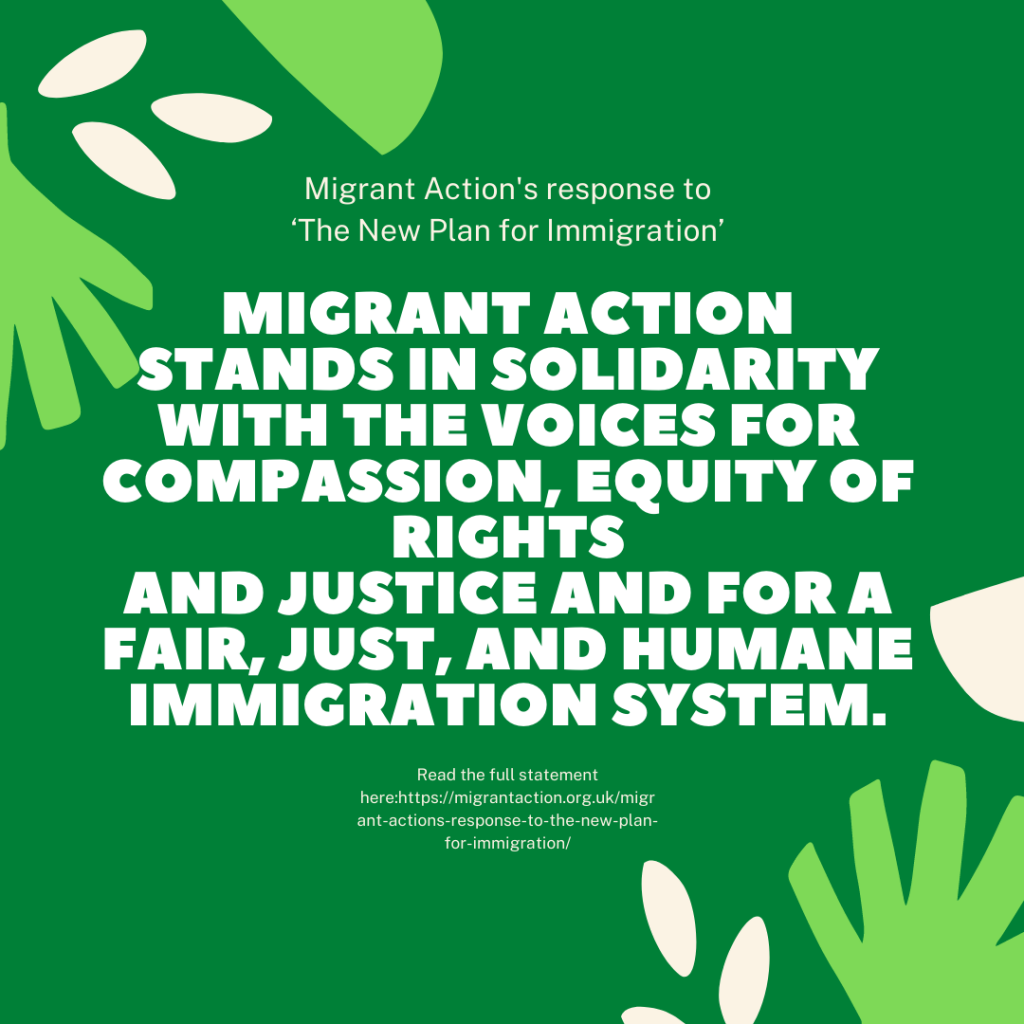 On 23 rd March 2021, the UK Government announced sweeping changes to how it will treat people seeking safety in the UK. These changes signal the Government's firm resolve to pursue even more hostile and inhumane treatment for people forced to flee and seeking sanctuary in the UK.
The 'New Plan for Immigration' undermines the sanctity of life and disregards the compassionate treatment of asylum seekers, refugees, and migrants by humanitarian agencies and millions of ordinary people of goodwill. Of grave concern, these changes legitimize state-sanctioned cruelty and signal a disturbing trajectory for the future of migrant rights and justice and the prospects of a fair, just, and harmonious society. The plan risks criminalizing people seeking sanctuary.
The timing and framing of the Government's consultation on the 'New Plan for Immigration' expose the reluctance to genuinely listen and its resolve to pursue the policy- (for more details on the shortcomings of the consultation set out in a public statement by Refugee Action, click the link below).
Migrant Action stands in solidarity with the voices for compassion, equity of rights and justice, and for a fair, just, and humane immigration system. Through our collaborative work, we uphold and value the sanctity and dignity of human lives threatened increasingly by protracted conflicts and complex political emergencies as well, structural violence exemplified in part, by the Government's 'new plan for immigration.

For more responses to the 'New Plan for Immigration', see links below