Migrant Action volunteers: Making a real difference
At Migrant Action, we recognise the right, agency and desire that people have to participate in the life of their communities through volunteering. Volunteering is an instrument of solidarity and shared humanity. Migrant Action highly values immensely the diverse contribution volunteers make in every aspect of the organisation.
Migrant Action is committed in supporting, enabling, celebrating and increasing opportunities for volunteering. Volunteers are welcomed to apply their creative and diverse skills, knowledge and experiences to enhance the organisation's work. Volunteers constitute a vital strategic partnership between Migrant Action and local community playing a central role in service delivery, fundraising, networking, communications and overall success.
Following a review of Migrant Action's communication strategy, our volunteers are helping to set out and implement a new proactive communications and fundraising strategy for the organisation.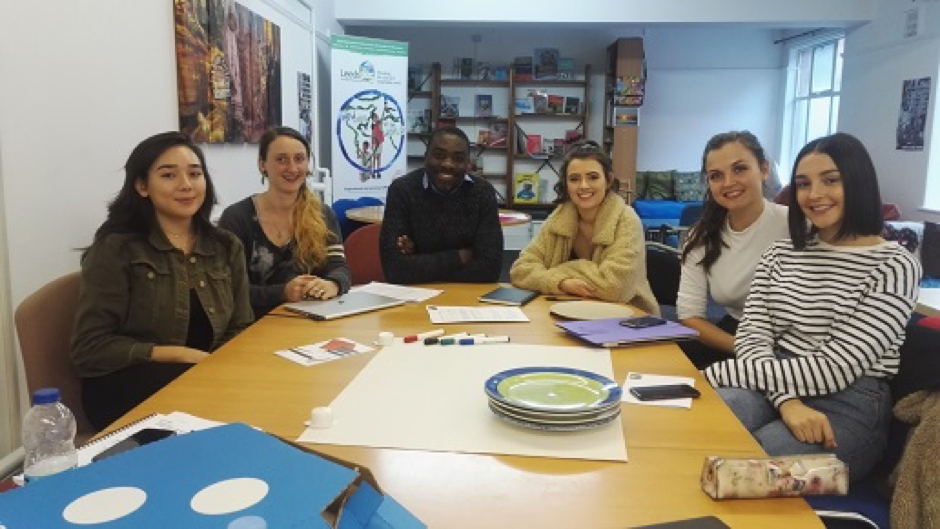 Migrant Action volunteers; Bailey, Megan, Lina, Celeste in strategy session with Julia (MA Trustee) & Fidelis.
Also, Harriet joined a team of volunteers in helping vulnerable migrants in the refugee/migrant camp in Calais. Harriet and the team spent 2 days in Calais working with Help Refugees to provide basic humanitarian assistance to the refugees and vulnerable migrants. Through volunteering within the organisation, in the community or abroad, our volunteers put in action the values, goals and vision of Migrant Action. We appreciate and celebrate the fantastic work of all our volunteers.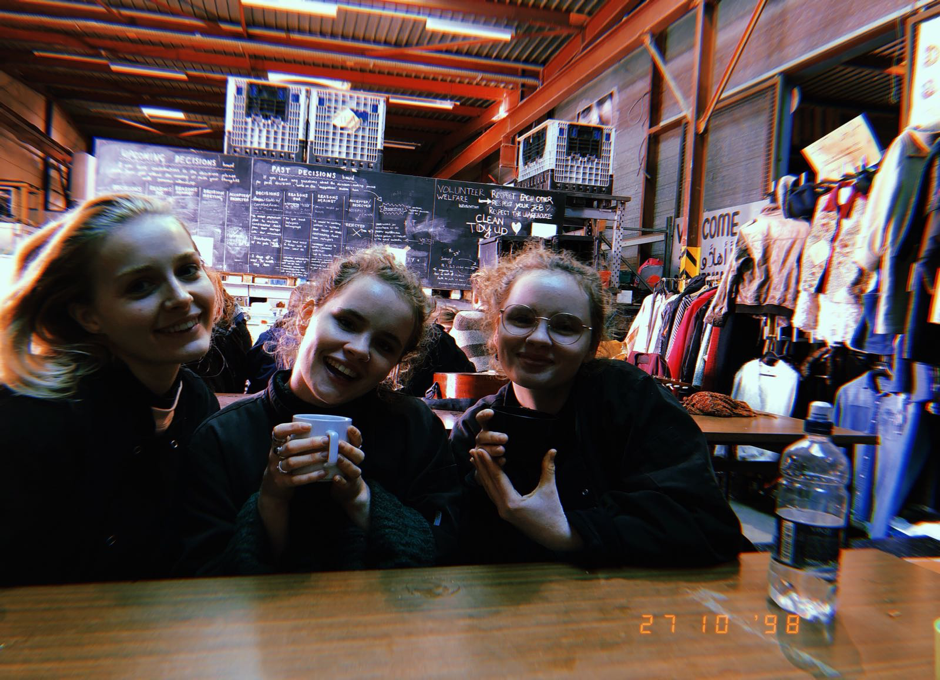 Harriet and her team in the refugee/migrant camp in Calais. Listen to her inspirational podcast on our Facebook page linked below and support Migrant Action's work.
https://www.facebook.com/323559251344384/posts/715278792172426/